The J.P. Kleinhans Safari Company - premium hunting safaris since 1978
- The Legacy Continues
Our Story
Endorsements
J.P. Kleinhans offers excellent concessions in the Eastern Cape, elsewhere in South Africa, and Mozambique, offering a tremendous range of game. Africa has many extremely competent outfitters and professional hunters. J.P. is certainly among them, but few make it as much fun! If you like to laugh, you'll love hunting with J.P. Kleinhans! www.craigboddington.com
Your host

J.P. Kleinhans is one of South Africa's premier professional hunters and safari operators. A second-generation professional hunter, J.P. apprenticed under the expert guidance of his late father, J.P. Kleinhans Sr., a pioneer of the game conservation and Safari industry in South Africa. Based in the game rich and popular Eastern Cape of South Africa, our safaris take place in all nine of the South African Provinces as well as a new concession which we now have exclusive hunting rights to in Mozambique. This broad range of hunting areas offers our clients an infinite number of plains game and dangerous game species from which to plan the African safari of a lifetime.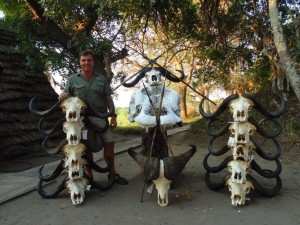 ---
Testimonials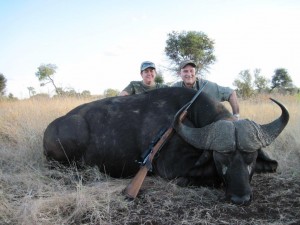 I went to hunt in Africa in 2006 for the first time with JP Kleinhans. It was the experience of a lifetime. Since then, I have done 9 Safaris with JP in multiple places of 3 countries in Africa (South Africa, Mozambique, and Namibia). We have hunted together almost all species available in those terrains including all the Big Five more than once. My wife usually accompanies me in those hunts, and we have also taken all my 4 daughters to Africa twice. During the past 10 years we have developed a true relationship with the Kleinhans family. Apart from JP´s professionalism, there is an aura that surrounds him, always in the mood, laughter and enjoyment. He is a great PH, but most importantly, he is my Friend.

José María and María Elena Valdés, Venezuela
There are three things that I look for in an outfitter. First is quality and quantity of game, second is experience, professionalism and affability of PH and third is accommodations and food. JP scores straight As. JP has access to millions of acres with plentiful top quality game. JP has 20 plus years of experience, not only with plains game but with dangerous game as well. Thanks to Natia, the food and accommodations are also top notch. JP and Natia are very attuned to clients' needs and desires and go the extra mile to ensure all their clients have a great experience. I have hunted with JP twelve times over the years and consider him a personal friend. Their is no one I'd rather spend time with the in the field than JP. I could not give a stronger endorsement. Please feel free to reach out if you need a reference.

Anonymous [New York, U.S.A]
Choosing the right Professional Hunter / Outfitter is key to experiencing the adventure of the African Safari you are seeking. That is why I have returned so many times to hunt with JP Kleinhans Safaris; Three times in the Eastern Cape of South Africa and the Karoo for Plains Game, And twice in Mozambique for Cape Buffalo and Plains Game. He has always put me on the game I was after, And I am planning on hunting with him again.

Jeff Davis Florida , U.S.A
---
Our Family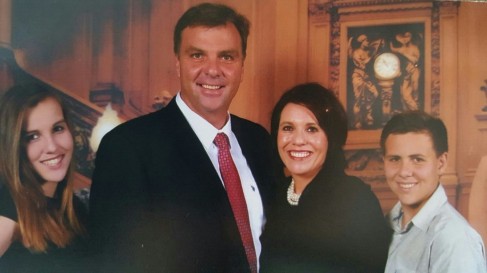 J.P. Kleinhans Safaris is a family-owned and operated business. J. P.'s wife, Natia, is deeply involved in all administrative areas of the company and oversees all tourism and domestic areas of J.P. Kleinhans Safaris. The lifelong legacy of hunting and love for the outdoors is being passed down to their children, J.P. III and Louise-Mari.
The staff are all highly skilled professionals who equally share our goal of making your Safari an exciting, safe, and successful adventure. Our hope is that today will be the first step to adding YOUR face and name to our reference list and photo gallery!
Trophy quality is a 
Top Priority
 at J.P. Kleinhans Safaris. You will see the results of selective harvest and sound management as you browse through the photos of our clients and friends who entrusted their own safari to our team at J.P. Kleinhans Safaris.
We are extremely proud of our talented and loyal staff. From our world-class trackers and skinners, to our ever-efficient and friendly domestic staff, your comfort and success is our top priority at J. P. Kleinhans Safaris.
---
These are but a few of our videos that will give you a feel for some of the incredible experiences we can provide for our clients.
---
Books and DVDs Featuring J.P. Kleinhans
J.P. Has been featured in several books and DVDs about Africa and Hunting.