---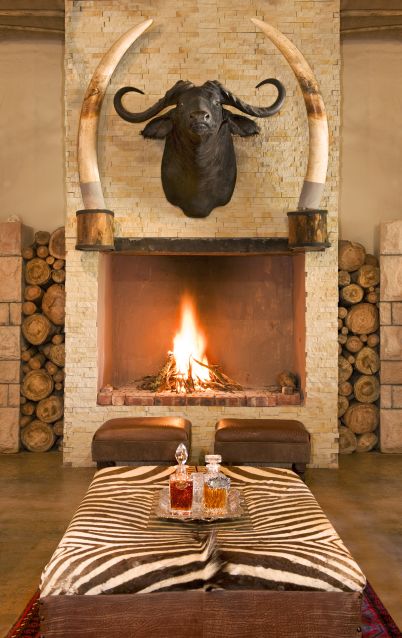 J.P. Kleinhans Safaris main camp is located a short one-hour drive north of the beautiful seaside community of Port Elizabeth. You will fly into and clear customs in either Johannesburg or Capetown. We own two family properties that we carefully manage for hunting. Each has a beautiful lodge that is set deep within the breathtaking Cape mountains. Private rooms decorated in classic Africana décor feature their own bathrooms and showers.
'Comfort in style' is our motto at J.P. Kleinhans Safaris. Meals are served three times daily. We customize meals to the client's particular tastes, but the vast majority of our clients wish to try some of the game bagged on Safari. Our kitchen staff will be happy to show you their flair at preparing fresh venison in a variety of tasty traditional dishes.
Toasting the day's hunt at the campfire with a cold cocktail or one of our world famous South African wines is the perfect way to enjoy a South African evening.
Daily laundry service, an attentive camp staff, first class sleeping arrangements and beautiful vistas makes it easy to recuperate from a long day in the bush.
Depending on the game sought on Safari, we may overnight at some of our hunting destinations if travel is necessary. We utilize some of the most comfortable and scenic camps in the country. No matter where we hunt, a comfortable camp and hot meal will be waiting for you at the end of the day.